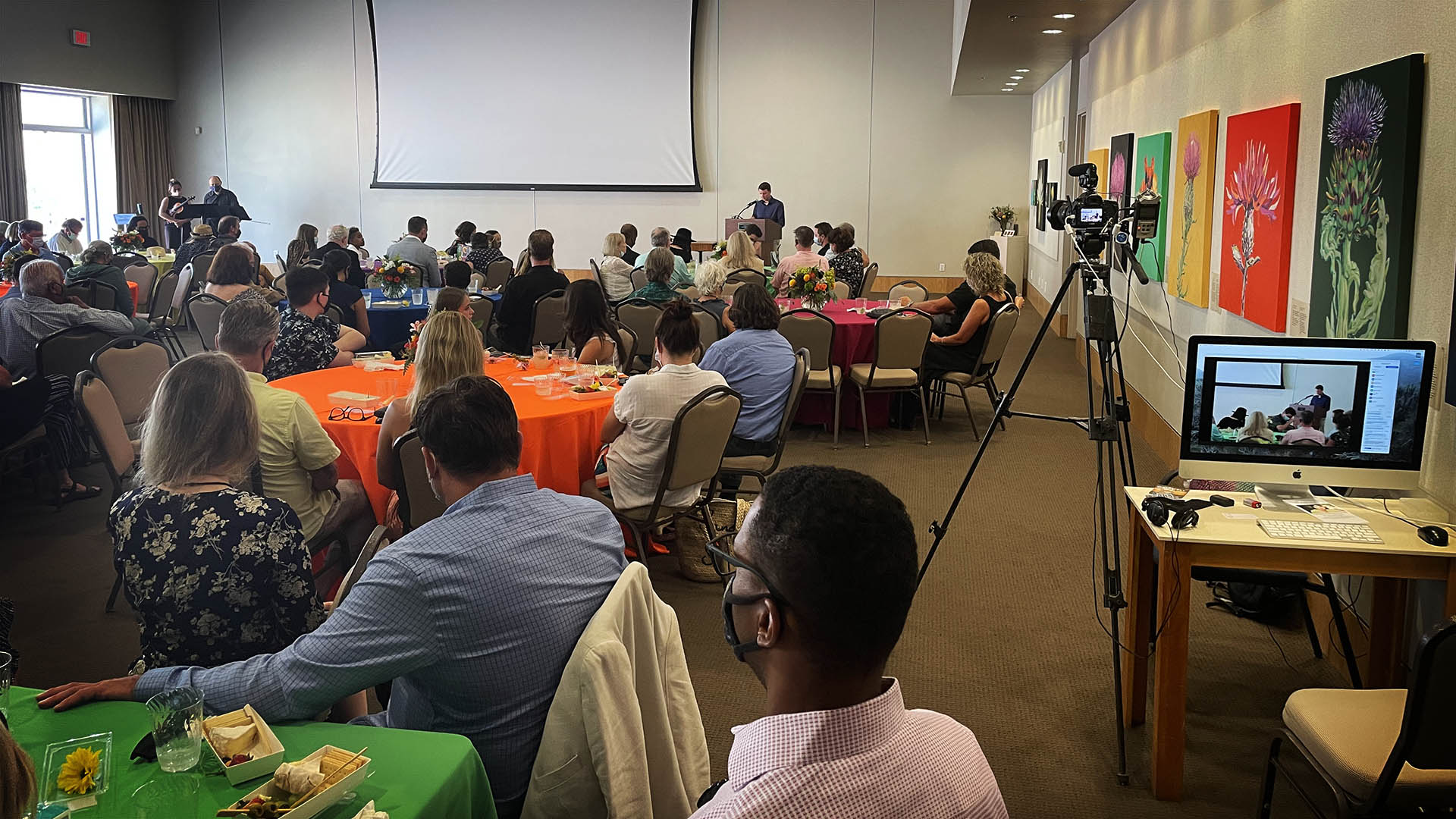 0 comment
Event Livestreaming with Blue Ocean Productions
Livestream Your Event
Blue Ocean Productions can livestream your event so that your guests can view your event on their computer or phone. People from across the globe can tune in to see your event that we present using professional cameras and audio equipment. So, call us for your Event Livestreaming.
You can choose to have your livestream event available only to those who receive your private link or we can broadcast live to the public. We can broadcast LIVE through social media channels like YouTube, Facebook or Eventive.
Livestreaming is a popular way to share your event, such as corporate meetings, presentations, webinars, award ceremonies, lectures, weddings, birthdays, and memorials. Contact Blue Ocean Productions for free consultation to learn more about livestreaming your event.
Record Your Livestream Event
Blue Ocean Productions can also record the livestream event so that you have a copy of the livestream.  We can edit the livestream and we can add a title slate that shares important info about the event or presentation.
When we Livestream an event, we use a video camera and professional microphones to capture quality media and then broadcast to your guests using Zoom. We use a professional camera because it allows us to use a telephoto lens that allows us to zoom in close on your presenter so that your audience gets to see a close-up image.
Livestream Your Webinar
Blue Ocean Productions can setup, host and manage your Zoom webinar. Webinars allow you to present several or more presenters and your viewers can watch and listen to the webinar from their phone or computer.  Webinars can be recorded and then you can share the webinar on YouTube so that the webinar can be viewed by people who could not attend.
Contact Blue Ocean Productions if you want to livestream your event or for assistance with your webinar.