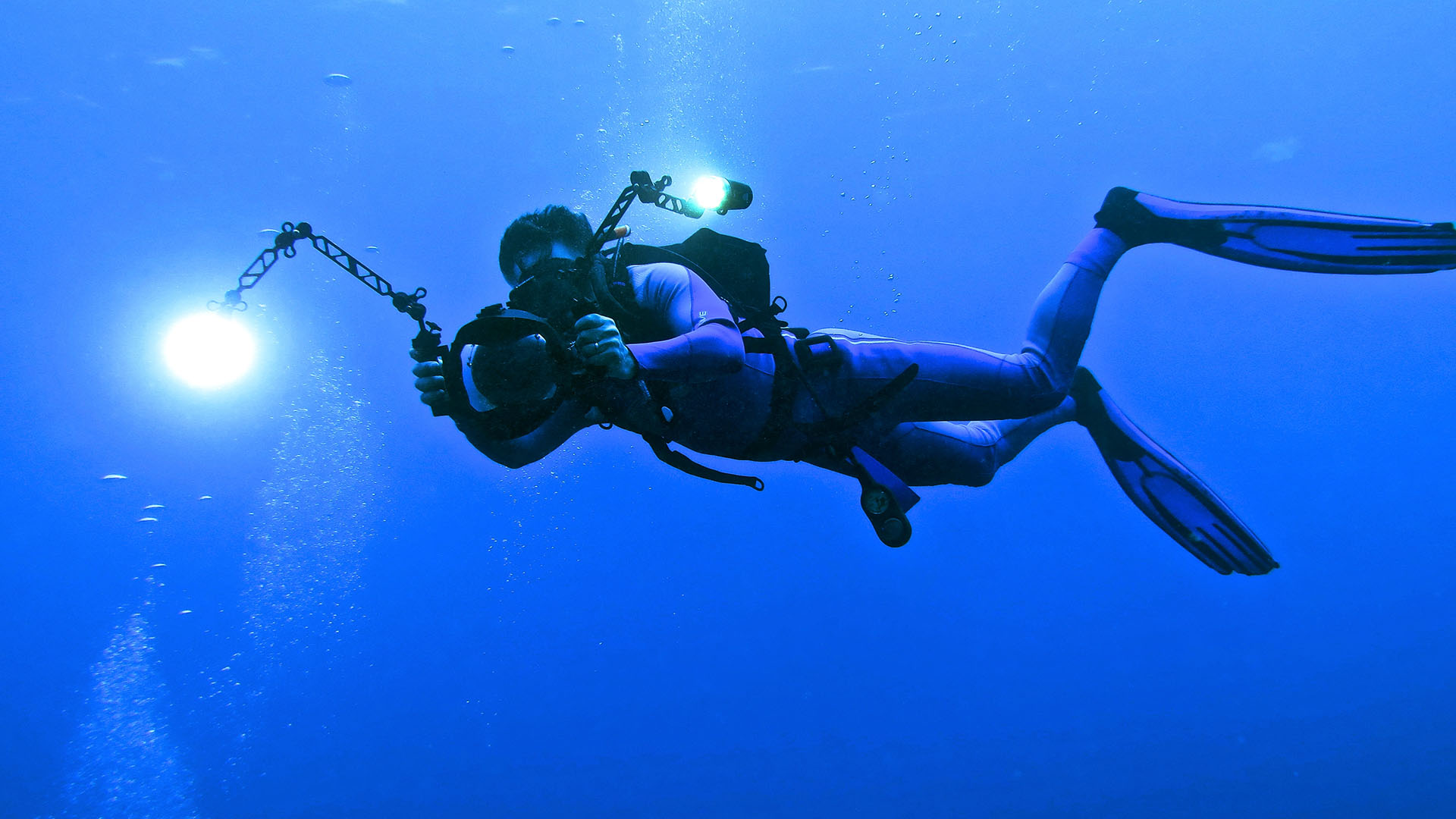 0 comment
Director of Photography
Director of photography Jim Knowlton combines over 20 years of shooting and diving experience to get the underwater photos and video you need for your project. His video has appeared in programs on Shark Week, Nat Geo TV, PBS and in commercials, documentaries and short films. Jim owns a Canon R5 in an Aquatica Housing with daylight balanced lights and he can rent the camera of your choice. Contact Jim Knowlton for more information.
Jim was director of underwater photography for Mutual of Omaha's Wild Kingdom series on the Kelp Forest Ecosystem.  Jim shot at the California Channel Islands to capture these epic kelp forest scenes. You can see episodes of this series here:
Mutual of Omaha's Wild Kingdom Kelp Forest Ecosystem Series
Jim shot video above and underwater of Jean-Michel Cousteau and a team of scientist for  SWAINS ISLAND. One of the Last Jewels of the Planet. The film won top award in the category, People and the Sea at the Blue Ocean Film Festival in Florida.