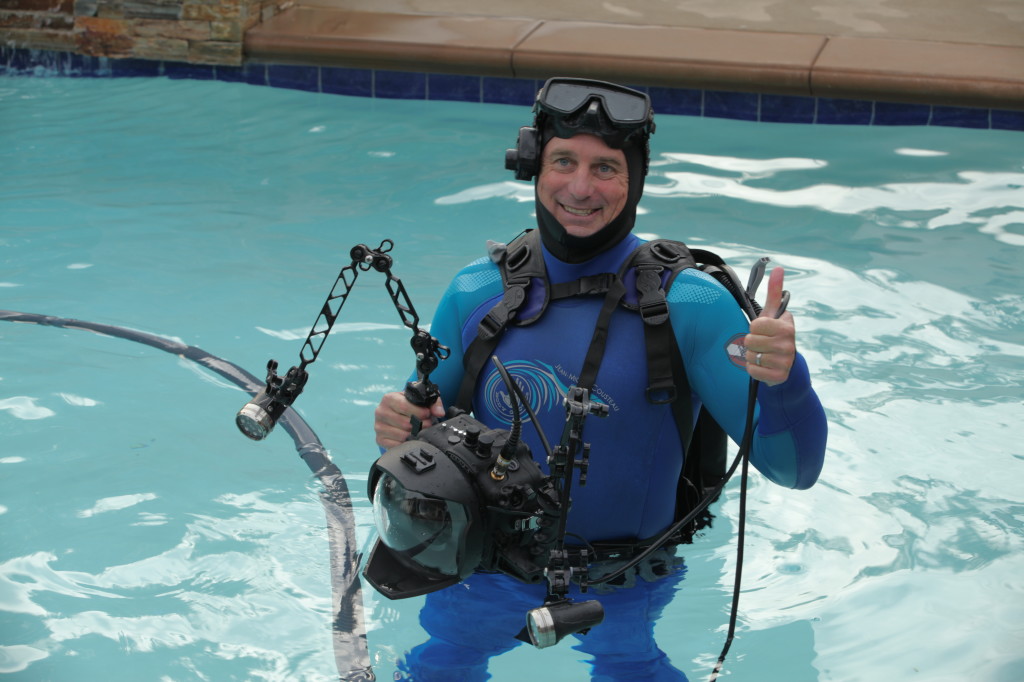 0 comment
Pool Shoot with Live Video Feed to the Surface
I recently shot video and photos of a pool cleaner as it cleaned the bottom of a pool to create media a pool company could use to promote their products. It was a great opportunity to use the live HDMI output of my Canon 5D Mark lll (5DM3) camera. Canon recently updated their firmware to Version 1.2.3 and one of the upgrades is that the 5DM3 now allows video to be displayed on the rear LCD screen of the camera and also output from the HDMI port to a monitor. This new "mirrored" feature allows the shooter and a director to monitor the shots.
Pool Shoot with Live Video Feed to the Surface
The new firmware also sends YCbCr 4:2:2 uncompressed video out of the HDMI port to allow the signal to be recorded on an external recorder to get higher quality video than the 5DM3 records internally. For this shoot, I recorded in-camera using my fast CF cards and only sent the signal to the surface to get feedback from the director during the shoot.
To send out of my camera and through my Aquatica underwater housing, I used an HDMI bulkhead connector made by Dive and See. The bulkhead is installed into the housing using an already existing port and its mini HDMI connection is plugged into my camera. I also used a 100 foot long underwater HDMI cable made by Dive and See to connect my camera to an HDMI monitor on the surface.
I used a OTS Buddy Phone with Squelch to receive instructions and feedback from the director on the surface.  He used a SP-100D-2 Buddy Phone 2 Channel Surface Station to send his audio underwater.  The buddy phone allows the director and I to work together to get the shots the pool company needed for their commercial.  The director and the pool company were confident when the shoot was over because they saw each shot recorded as it happened and they knew that every shot on their shot list had been successfully completed.
If you need an underwater director of photography with live feed equipment and experience please contact me for more information.