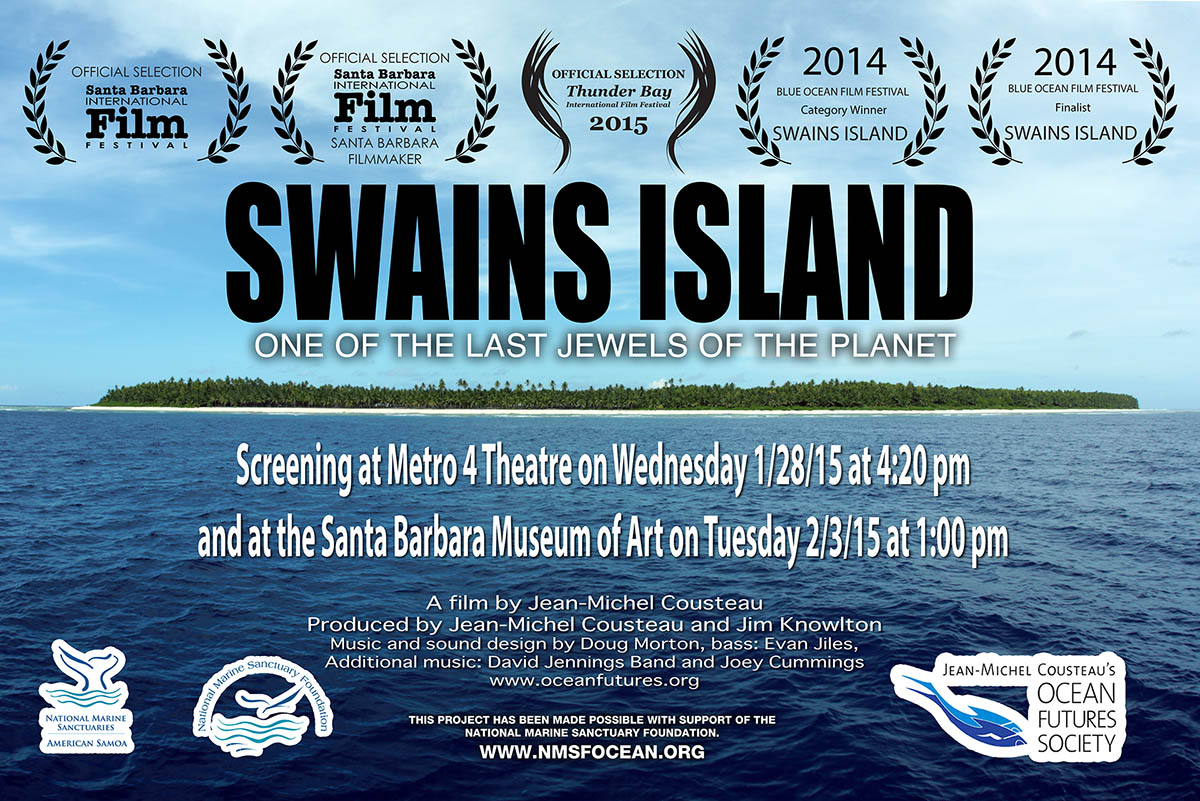 0 comment
SWAINS ISLAND – One of the Last Jewels of the Planet
I had the awesome privilege of traveling to tiny Swains Island along with Jean-Michel Cousteau and a team of scientists.  Swains Island had been recently added to the National Marine Sanctuary of American Samoa and NOAA wanted to survey the Island to find clues to its past use. I filmed the expedition and returned to write and edit a full-length documentary, SWAINS ISLAND – One of the Last Jewels of the Planet that won an award at the Blue Ocean Film Festival.
Swains Island is located 200 miles north of American Samoa and is reachable by a 26-hour boat ride. We camped on the beach and during the day scientists from diverse backgrounds surveyed the Island for clues to it's past use – especially by Polynesians that settled the Island and used it as a stopover to reach distant islands. It was also used as a family-owned copra plantation. The scientists uncover many mysteries long-held on this fascinating Jean-Michel Cousteau adventure.
During the trip, Jean-Michel dives on pristine coral reefs that he says are as healthy as you can find. Jean-Michel says that it's important that we set aside biologically rich, unique ocean areas to help protect ocean health and so that future generations will have a chance to see these natural wonders.
SWAINS ISLAND
One of the Last Jewels of the Planet screened at numerous film festivals and won top award in the People and the Sea category at the Blue Ocean Film Festival in St. Petersburg, Florida. It was an honor to accept the award on behalf of the many people and organizations that contributed to organizing the expedition, completing the science and making the film.