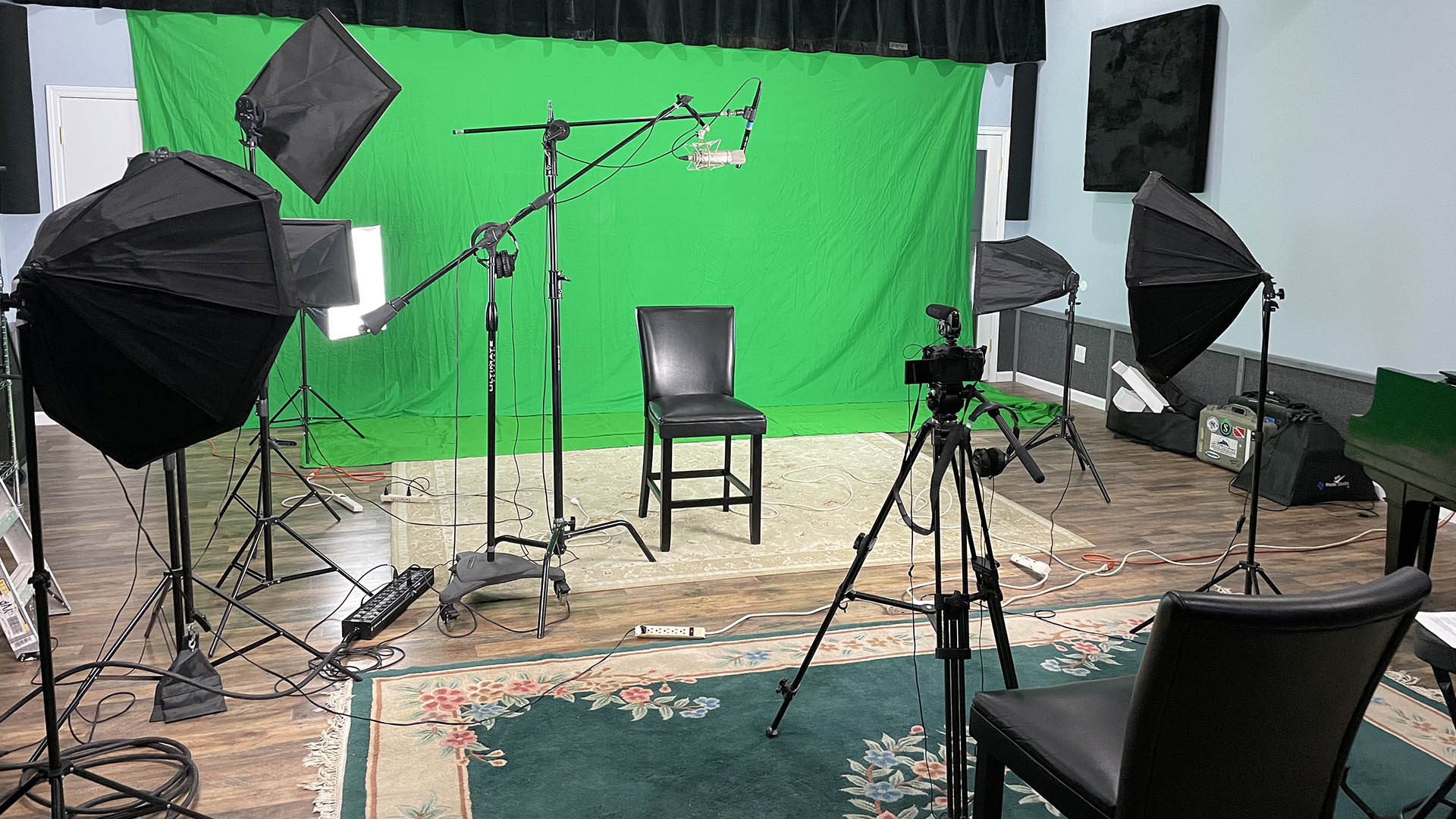 0 comment
Green Screen Video Production in Ventura
Blue Ocean Productions partners with a nearby sound studio to offer a large spacious green screen studio for your shoot. The green screen room has sound proofing to allow quiet recordings and there is plenty of space to set up equipment and for crew. Director of photography Jim Knowlton has directed many green screen shoots and will shoot video for you so that you can place any background behind you, such as a spacious office, outdoor scenic, or any place in the unaverse! Blue Ocean Productions owns green screen equipment and professional video production equipment including 4K cameras, lots of lighting, and sound equipment.
To book a session to film an interview with a green screen or for more information please contact Jim Knowlton using our contact page.
This studio space is also available for use without a green screen.  We can place any background you want or we can shoot in the room without a backdrop. The room was recently remodeled so we can find a nice background for interviews, music performances, recitals and more.
Sample Green Screen Video:
I co-produced a short video for Paramount Pictures called Plankton Rules the World that was part of the extra content provided on the SpongeBob Movie Blue Ray DVD release. In the video, I filmed Sylvia Earle in front of a green screen, I filmed a submarine in front of a green screen, then I put Sylvia in the sub and put both of them in animated video of Bikini Bottom. You can see parts of this video in my Sample Reel:
Jim Knowlton's Sample Commercial Reel