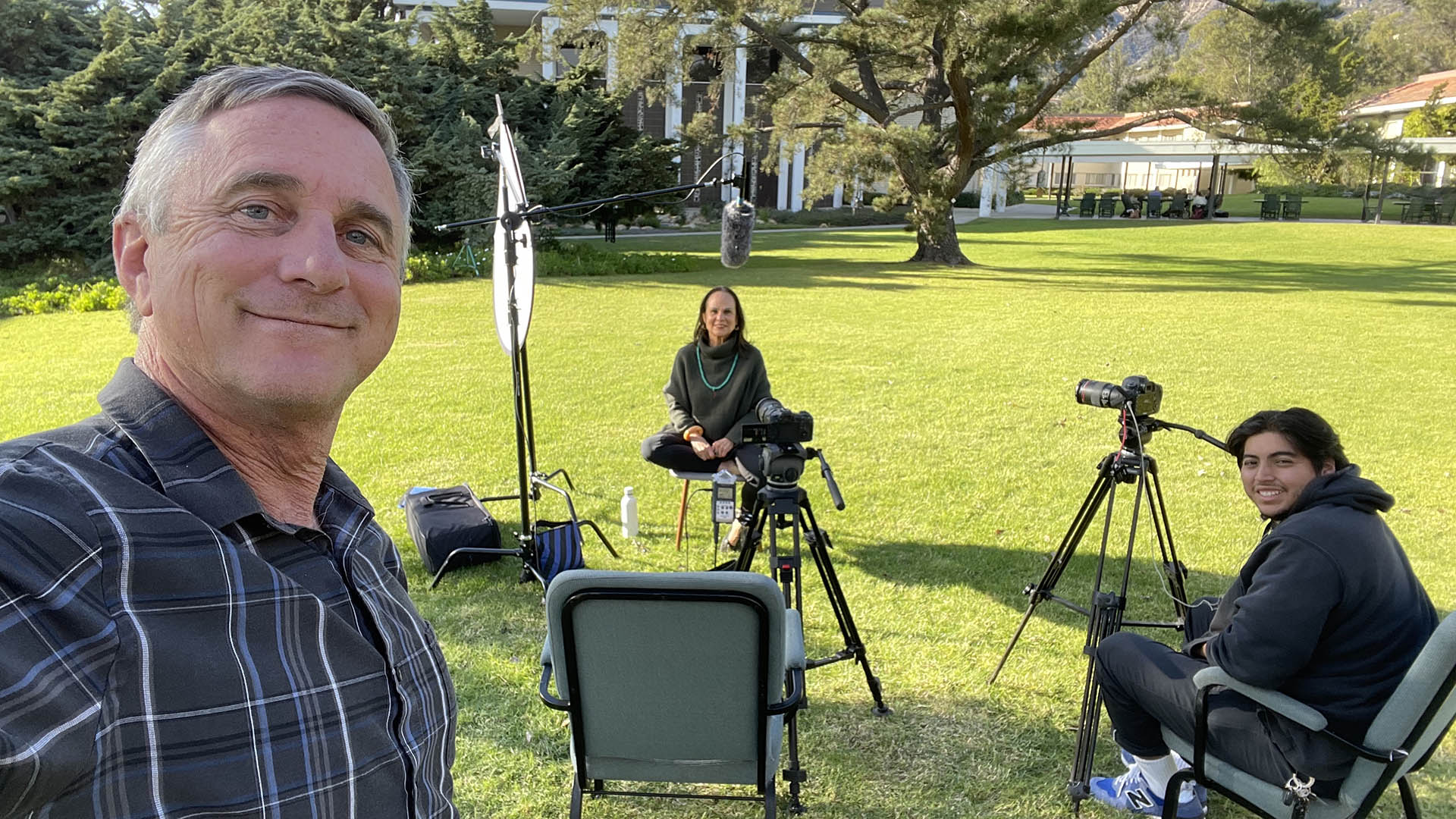 0 comment
Emotional Marketing Videos that Touch the Heart
When I produce videos for clients I find that emotionally engaging videos have the power to connect with viewers on a profound level. So, I wrote this post to help explain why emotional marketing videos that touch the heart help you reach your audience and get a better response from your call to action.
Memorable Branding: Marketing videos that touch the heart create lasting memories. When your audience feels a strong emotional connection to your content, they are more likely to remember your brand.
Enhanced Shareability: Emotions drive action. Compelling videos are more likely to be shared on social media, extending your reach organically.
Increased Conversion Rates: Engaging videos can boost conversion rates. When viewers connect emotionally with your message, they are more inclined to make a purchase or sign up for your services.
Let's look at some marketing video examples!

Marketing Video for Ambassadors of the Environment Program in Alabama
I filmed and edited this short video to help promote Jean-Michel Cousteau's Ocean Futures Society and his Ambassadors of the Environment Program in Gulf Coast, Alabama, created in partnership with The Gulf Coast Center for Ecotourism & Sustainability.  While filming this project I was astounded at the beauty of Alabama and the amazing, dedicated community that is working to support this program that teaches their kids to become passionate environmental stewards.
This video has many elements that help make it an emotional experience for viewers.  It's story driven and told by ocean explorer and environmental hero, Jean-Michel Cousteau. It has stunning images of scenery and smiling youth filmed on beaches, on the water and from the air with a drone. And, the video has an inspiring message of protecting the planet and the ocean by teaching and inspiring kids to become Ambassadors of the Environment. The surprise in this video is that we learn that Jean-Michel tells this story to The City of Gulf Shores, Alabama City Council. This shows that his message is being heard and appreciated at a high level.
Testimonial
Jim has a special talent for capturing the essence of place, people, and experience. He has an eye for those moments when the world is at its most magical and people are touched by inspiration. He sees film's ability to make change and isn't afraid to tackle challenging issues. Thanks Jim for fighting the good fight and helping make the world a more beautiful and just place.
Travis Langen
Executive Director
The Gulf Coast Center for Ecotourism & Sustainability

Marketing Video for Pacifica Graduate Institute
I recently helped produce this short video for Pacifica Graduate Institute to promote their M.A. Depth Psychology and Creativity Program. Their program focuses on the study of the soul, or psyche, and it's expression in creative life, from the expression in the arts, to life as a way of art, and as a path of creative expression of who you are as a whole.
To help share their program, I interviewed some of their faculty and alumni so that viewers could hear from them what they love most about the program. And, you can tell that each of them loves this program and the impact it has had on their lives.
At the end of the video, which is geared toward prospective students, alumni student Holly provides a very persuasive call to action. She says, "To anyone considering taking the program, the time is now, you gotta go, now.  Because the program is so enriching on so many levels, there's no end to the way that this particular program impacts who you are and who you are in the world and what you have to offer." So, her recommendation, following all of the compelling testimonials in the video, helps create a very persuasive call to action for prospective students.
Blue Ocean Productions recently created and completed a new video for Pacifica Graduate Institute. The video turned out great and was completed on time and in budget. Over the course of the project it became very clear that Jim brings his passion and experience into every project. Jim is incredibly talented and a pleasure to work with. Blue Ocean Productions are the best collaborators/creators anyone could ask for. I look forward to working together to complete many more projects.
John Ziegler
Senior Director or Marketing
Pacifica Graduate Institute
I could not be more thrilled with Jim Knowlton and Blue Ocean Productions! Jim created a stunning promotional video for the Depth Psychology & Creativity Program at Pacifica Graduate Institute, which I chair. He's a fabulous collaborator and added dimensions to this project that neither I, or our marketing director, could have done on our own. His interviews with our faculty and graduates brought out the very best aspects of our M.A. program. I highly recommend his creative service.
Mary Wood
Program Chair, Depth Psychology & Creativity Program
Pacifica Graduate Institute

Branding Video for Umishi Oysters for Kasmart, USA
I traveled to San Quintin in Baja California to create a marketing video for Umishi Oysters, a product of Kasmart, USA.  Umishi Oysters are farmed in shallow, pristine waters where strong tides and nutrient rich waters produce the finest oysters in the world.
I had the pleasure of meeting master producer, Vicente Guerrero, who has been dedicated to aquaculture for 45 years of his life. I would describe Vicente as an extraordinary man, similar to the character portrayed in beer commercials as "The World's Most Interesting Man." Vicente oozed charisma and confidence.  Vicente helps create mystique for his product when he says his "oysters help people create friendships, good times and lasting memories" – a very emotional appeal!
This marketing video combines a strong story, a charismatic presenter, stunning visuals of a beautiful bay in Baja, California, and a message that Umishi Oysters are healthy and that they create friendships and good memories.
Jim's commitment to quality and integrity have proven tremendous assets when promoting our company. He understands the massage we want to convey to our customers, and presents it in a coherent and seamless video. We have worked with Blue Ocean Productions several times and look forward working with them on future projects.
Giovanni Vogliotti
Co-Owner, Kasmart, USA
Strategies to create emotional marketing videos that touch the heart
Here are a few of the strategies we use at Blue Ocean Productions to create marketing videos that elicit an emotional response from viewers:
Compelling Storytelling: Narratives that tug at heartstrings or convey a relatable human experience are highly effective. Craft a compelling story that has a clear beginning, middle, and end, with relatable characters and a plot that resonates with your target audience.
Visual Imagery: Use powerful visual elements, such as evocative imagery and symbolism, to convey emotions. Stunning visuals, whether through cinematography, animation, or graphics, can amplify the emotional impact of your video.
Music and Sound Design: The right music and sound effects can intensify emotions. A well-composed soundtrack can complement the narrative and evoke specific feelings, whether it's joy, nostalgia, suspense, or empathy.
Personal Testimonials: Authenticity can be a strong emotional trigger. Incorporating real-life testimonials and personal stories from individuals who have benefited from your product or service can create a sense of trust and emotional connection with viewers.
Empathy and Compassion: Showcase empathy and compassion in your video. Highlighting your brand's commitment to social causes, community involvement, or supporting those in need can strike an emotional chord with viewers who share these values.
Surprise and Contrast: Unexpected twists or dramatic contrasts within the video can evoke surprise and heightened emotions. These surprises can lead to a deeper engagement as viewers react to the unexpected elements of the story.
The key to emotional engagement is authenticity. We work to be genuine in our approach and strive to create content that aligns with your brand's values and resonates with your target audience. Through these strategies, we work to create emotional marketing videos that touch the heart.