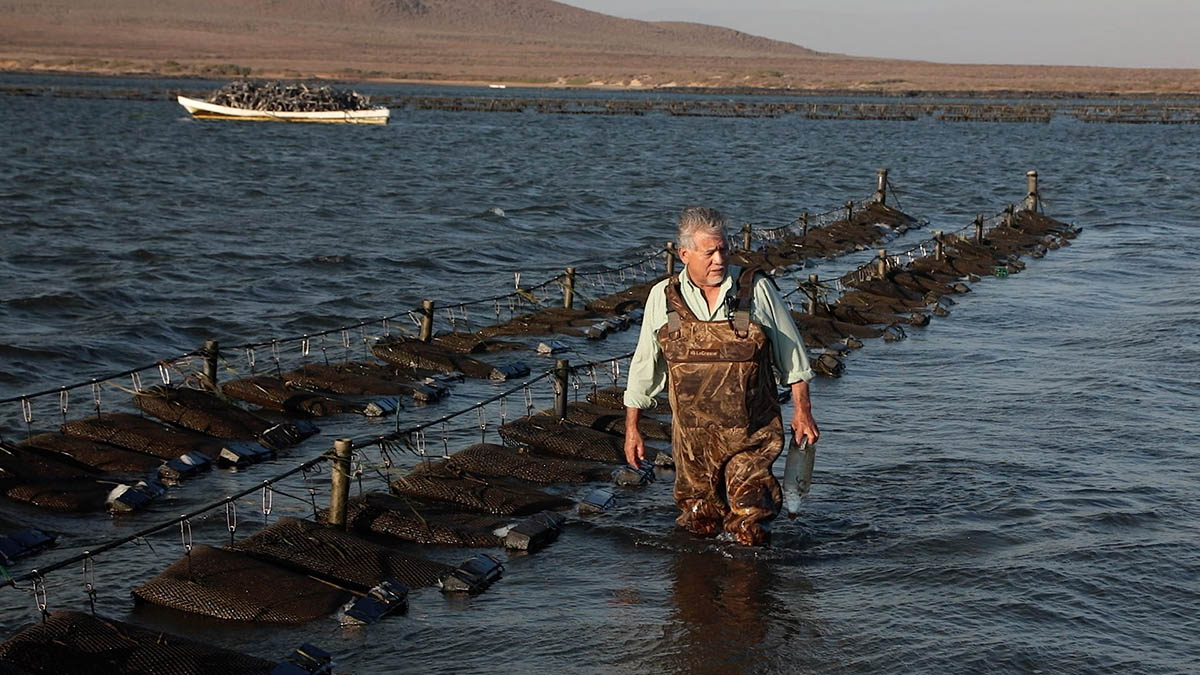 0 comment
Branding Video for Umishi Oysters
I traveled to San Quintin in Baja California to create a branding video for Umishi Oysters, a product of Kasmart, USA.  Umishi Oysters are farmed in shallow, pristine waters where strong tides and nutrient rich waters produce the finest oysters in the world.
60 FPS Video for Slow Motion and a Drone
I drove to San Quintin with Kasmart, USA owners Giovanni Vogliotti and Kasim Molina where we met with Master oyster farmer Vicente Guerrero, owner of the oyster beds where Umishi Oysters are farmed. Over the next few days, I shot video of the operations using my video cameras and I used my drone to get incredible aerial video that helps viewers see the beauty of this remote oceanic bay. I shot b-roll video using 60 frames per second so I could slow the video down in the edit so that viewers could enjoy all the details of the workers in action and the plates of very tasty oyster dishes presented at the oyster celebration at the end of this branding video.
The Interview Tells the Story
Everything seemed to work out magically for us to get the shots we needed. After lots of shooting, we headed out on a boat with Vicente Guerrero so he could personally give us a tour of his beds of oysters. When we returned, near sunset, we interviewed him and he tells the inspiring story presented in the branding video about how the oysters are created with all natural elements in the bay. And, he explained how Umishi Oysters are something magical. "Oysters turn into friendships. They become celebrations, wine, good afternoons, big evenings. That's oysters."
Brand Videos and Marking Videos
If you have a product or business you want to promote using a branding video or a marketing video, contact us to discuss your project and to receive a free estimate to create the video you need. Branding and marketing videos are tools to help you convey the best parts of your product and company and help create the mystique and reputation you want your viewers to see. Set yourself apart from your competition with a branding video or marketing video produced by Blue Ocean Productions!
The video narration has been translated and recorded in Japanese, Korean and Chinese to help expand the sales of Umishi Oysters to different regions.